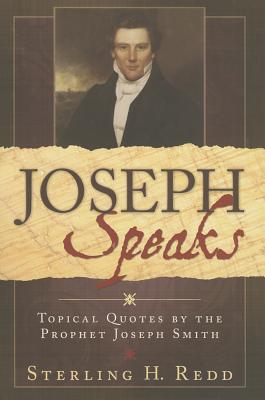 Joseph Speaks (Paperback)
Topical Quoted by the Prophet Joseph Smith
Horizon Publishers & Distributors, 9780882908304, 325pp.
Publication Date: December 3, 2007
* Individual store prices may vary.
Description
A young man with little formal education, Joseph Smith's eloquent words reflect the tutorship of God himself. Latter-day Saints have long desired to know what Joseph had to say about many subjects, including the reality and nature of God, man's relationship with God, and what to look forward to in the great beyond. This unique volume includes hundreds of quotations that have been carefully gleaned from the familiar Teachings of the Prophet Joseph Smith, an earlier textual compilation conducted by Church historian and later prophet Joseph Fielding Smith. Though many books have been and will still be written about the Prophet Joseph Smith, the focus of Joseph Speaks is to make readily available by topic much of what Joseph Smith taught on a wide variety of timeless and poignant topics. This is the perfect reference book for any Latter-day Saint's bookshelf.
or
Not Currently Available for Direct Purchase