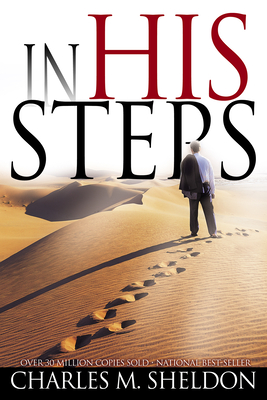 In His Steps
Paperback

* Individual store prices may vary.
Other Editions of This Title:
Paperback (5/26/2014)
Paperback (3/15/2013)
Paperback (7/31/2019)
Paperback (5/7/2013)
Paperback (9/2/2017)
Paperback (11/10/2007)
Paperback (3/30/2014)
Paperback (7/30/2008)
Paperback (11/17/2014)
Paperback (8/11/2018)
Paperback (5/23/2012)
Description
Rev. Henry Maxwell, speaking slowly and determinedly, yet not fully realizing the implications of what lay ahead of him, repeated his astounding proposition: "I want volunteers from First Church who will pledge themselves, earnestly and honestly, for an entire year; not to do anything without first asking the question, 'What would Jesus do?'"
Maxwell never dreamed that among those who responded would be the most influential members of his congregation--the wealthy heiress with her millions at stake, the newspaper editor with his job on the line, the president of the local college, the town beauty. But together they pledged themselves to a new step of faith that would change not just a handful of people but an entire town--for good.
This timeless classic by Charles Sheldon has blessed millions of people around the world who have asked the vital question, "What does it really mean to be a Christian?"
Whitaker House, 9780883684207, 302pp.
Publication Date: May 7, 2004
About the Author
Charles M. Sheldon (1857-1946) was a young minister in Topeka, Kansas, with a background in social work. In a daring move, he tramped the streets of Topeka, disguised as an unemployed printer. Sheldon was terribly shocked by the indifference and lack of commitment in the Christian community. As a result of this unique exposure to the Christians in the city, Sheldon wrote In His Steps and read it aloud to his congregation. It was first published in 1897 and became an immediate best seller, blessing the lives of millions of readers. Sheldon lived long enough to see his book reach a worldwide audience before dying in 1946.