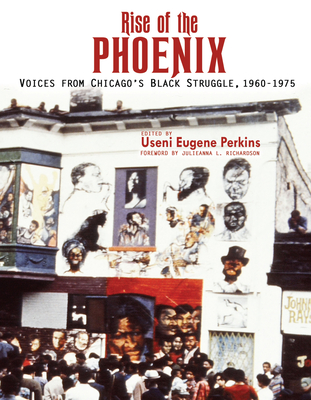 Rise of the Phoenix (Paperback)
Vocies from Chicago's Black Struggle 1960-1975
Third World Press, 9780883783061, 330pp.
Publication Date: June 15, 2013
* Individual store prices may vary.
Description
Rise of the Phoenix is a collection of personal narratives that articulate the political, social, religious, and cultural experiences of many who participated in Chicago's black struggle for self-determination, self-reliance, and equality during the civil rights and Black Power movements. Contributors include Timuel Black, Carol Adams, John R. Porter, and Ellis Cose with a preface by Julieanna Richardson, director of The HistoryMakers.
About the Author
USENI EUGENE PERKINS is an American poet and playwright, and has been a hands-on worker with black youth for more than four decades. He is the author of numerous books, including ""Explosion of Chicago's Black Street Gangs ""(1987) and ""Home Is a Dirty Street: The Social Oppression of Black Children ""(1991).