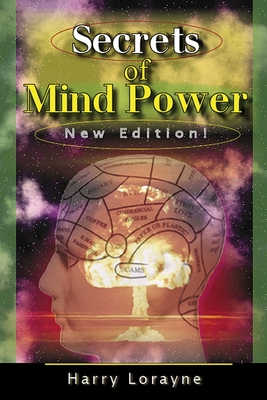 Secrets of Mind Power
Your Absolute, Quintessential, All You Wanted to Know, Complete Guide to Memory Mastery
Paperback

* Individual store prices may vary.
Description
If knowledge is power, then memory is super-powerful! Through this celebrated work, best selling author Harry Lorayne reveals his proven methods for developing a photographic memory. Let the man the Los Angeles Times calls the "Muhammed Ali of the memory business" teach you how to improve your concentrations, think more effectively, discover profitable ideas and solve complex problems. He will also help you develop and strengthen your memory, be confident and successful, think logically, successfully and creatively, and become more organized and time efficient. lucid and definitive memory-training book ever written."—MoneyLines Magazine
Frederick Fell Publishers, Inc., 9780883910085, 224pp.
Publication Date: October 18, 1995
About the Author
Harry Lorayne is the world's foremost memory-training specialist and the author of The Memory Book, a New York Times bestseller for 46 weeks. He has appeared on national television many times, including 40 appearances on The Tonight Show, and has made hundreds of personal appearances, teaching seminars at major corporations, schools, and other organizaitons. His instruction "Memory Power Package" of DVDs has sold thousands of copies on TV and the Internet. He lives in New York City.