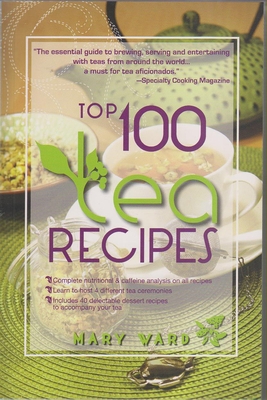 Top 100 Tea Recipes (Paperback)
Frederick Fell Publishers, Inc., 9780883911648, 210pp.
Publication Date: November 15, 2009
* Individual store prices may vary.
Description
An eclectic collection of both old and new tea beverage combincations culled from cultures across the world, here is a celebration of original and classic tea recipes. With photographs and step-by-step instruction you will learn the secrets to making the perfect cup of hot or iced tea. This is the essential guide to brewing, serving and entertaining with teas from around the world. Tea aficionados are sure to enjoy the recipes, tidbits and historical background of the rich tea tradition. Everything you might desire or need to know about tea - the ever popular coffee alternative - is presented here.
About the Author
As a home economics, food stylist, nutrition consultant and member of the Specialty Coffee Association of America, Mary has combined her many interests to provide a genuinely unique collection of tea recipes from around the world.