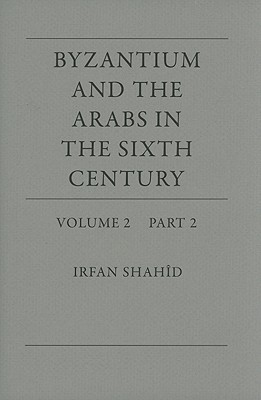 Byzantium and the Arabs in the Sixth Century, Volume 2 (Hardcover)
Part 2: Economic, Social, and Cultural History
Dumbarton Oaks Research Library & Collection, 9780884023470, 391pp.
Publication Date: February 15, 2010
* Individual store prices may vary.
Description
This fourth installment of "Byzantium and the Arabs in the Sixth Century" resumes the previous volume's discussion of the Ghassanids by examining their economic, social, and cultural history. First, Irfan Shahid focuses on the economy of the Ghassanids and presents information on various trade routes and fairs. Second, the author reconstructs Ghassanid daily life by discussing topics as varied as music, food, medicine, the role of women, and horse racing. Shahid concludes the volume with an examination of cultural life, including descriptions of urbanization, Arabic script, chivalry, and poetry. Throughout the volume, the author reveals the history of a fully developed and unique Christian-Arab culture. Shahid exhaustively describes the society of the Ghassanids, and their contributions to the cultural environment that persisted in Oriens during the sixth century and continued into the period of the Umayyad caliphate.
or
Not Currently Available for Direct Purchase