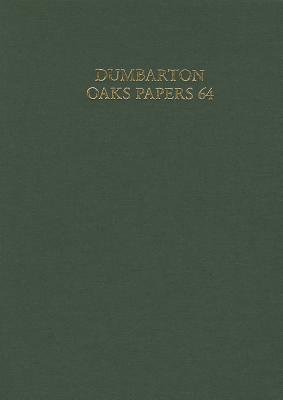 Dumbarton Oaks Papers (Hardcover)
Dumbarton Oaks Research Library & Collection, 9780884023821, 232pp.
Publication Date: May 7, 2012
* Individual store prices may vary.
Description
This issue includes "Apostolic Geography: The Origins and Continuity of a Hagiographic Habit" (Scott Fitzgerald Johnson); "John Lydus and His Contemporaries on Identities and Cultures of Sixth-Century Byzantium" (Sviatoslav Dmitriev); "Grotesque Bodies in Hagiographical Tales: The Monstrous and the Uncanny in Byzantine Collections of Miracle Stories" (Stavroula Constantinou); "Byzantine Political Culture and Compilation Literature in the Tenth and Eleventh Centuries: Some Preliminary Inquiries" (Catherine Holmes); "Byzantine Mirrors: Self-Reflection in Medieval Greek Writing" (Stratis Papaioannou); "Transformative Narratives and Shifting Identities in the Narthex of the Boiana Church" (Rossitza B. Schroeder); "Tracing Monastic Economic Interests and Their Impact on the Rural Landscape of Late Byzantine Lemnos" (Fotini Kondyli); "The Imperial Image at the End of Exile: The Byzantine Embroidered Silk in Genoa and the Treaty of Nymphaion (1261)" (Cecily J. Hilsdale); "A Byzantine Text on the Technique of Icon Painting" (Georgi R. Parpulov, Irina V. Dolgikh, and Peter Cowe); and "New Archaeology at Ancient Scetis: Surveys and Initial Excavations at the Monastery of St. John the Little in Wādī al-Naṭrūn" (Darlene Brooks Hedstrom with Stephen J. Davis, Tomasz Herbich, Salima Ikram, Dawn McCormack, Marie-Dominique Nenna, and Gillian Pyke).
or
Not Currently Available for Direct Purchase