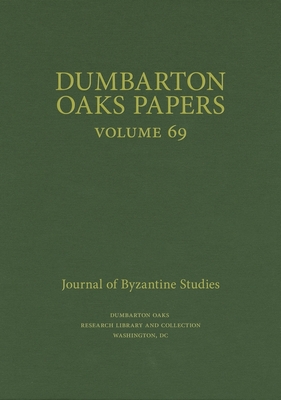 Dumbarton Oaks Papers, 69 (Hardcover)
Dumbarton Oaks Research Library & Collection, 9780884024057, 392pp.
Publication Date: March 14, 2016
* Individual store prices may vary.
Description
In this issue: Jeffrey Wickes, "Mapping the Literary Landscape of Ephrem's Theology of Divine Names"; rg Dalgı , "The Triumph of Dionysos in Constantinople"; Lain Wilson, "A Subaltern's Fate"; Antony Eastmond, "The Heavenly Court, Courtly Ceremony, and the Great Byzantine Ivory Triptychs of the Tenth Century"; Timothy Greenwood, "A Corpus of Early Medieval Armenian Silver" (with an Appendix, "Carbunculus ardens The Garnet on the Narses Cross in Context," by No l Adams); Stefanos Alexopoulos, "When a Column Speaks"; Floris Bernard, "Humor in Byzantine Letters of the Tenth to Twelfth Centuries"; Angelina Anne Volkoff, "Komnenian Double Surnames on Lead Seals"; Margaret Alexiou, "Of Longings and Loves"; Panagiotis A. Agapitos, "Literary Haute Cuisine and Its Dangers"; Niels Gaul, "Writing 'with Joyful and Leaping Soul'"; Natalia Teteriatnikov, "The Last Palaiologan Mosaic Program of Hagia Sophia"; Jonathan Shea, "Longuet's 'Salonica Hoard' and the Mint of Thessalonike in the Mid-Fourteenth Century"; Tera Lee Hedrick and Nina Ergin, "A Shared Culture of Heavenly Fragrance"; and Mark Jackson, "2007-2011 Excavations at Kilise Tepe.
or
Not Currently Available for Direct Purchase