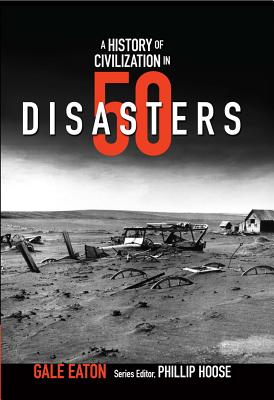 A History of Civilization in 50 Disasters (History in 50) (Paperback)
Tilbury House Publishers, 9780884484899, 240pp.
Publication Date: October 23, 2015
* Individual store prices may vary.
Description
The earth shakes and cracks open. Volcanoes erupt. Continents freeze, bake, and flood. Droughts parch the land. Wildfires and hundred-year storms consume anything in their paths. Invisible clouds of disease and pestilence probe for victims. Tidal waves sweep ashore from the vast sea. The natural world is a dangerous place, but one species has evolved a unique defense against the hazards: civilization.