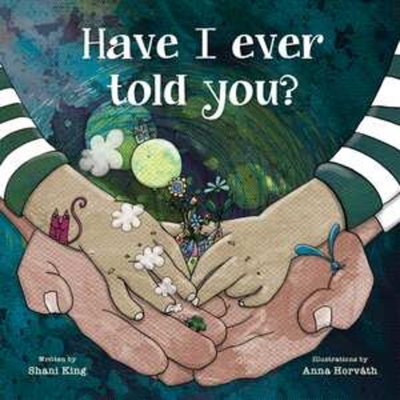 Have I Ever Told You? (Hardcover)
Tilbury House Publishers, 9780884487197, 32pp.
Publication Date: January 8, 2019
Other Editions of This Title:
Hardcover (12/12/2017)
* Individual store prices may vary.
Description
This little book holds the message of dignity that every child on this earth needs to hear: You are loved. You matter. You make me smile. You make me the happiest person in the world, just by being you.
"Have I ever told you that, for me, there is no one more special than you? That for me, you are the most special child in the world, and that I love you now and will love you forever? Have I ever told you that?"  
Shani King wrote Have I Ever Told You? as a note to his children, to remind them that they are amazing in their individuality and that they have the power to choose who they want to be in this world. The illustrations create a masterful visual narrative: warm, witty, simple, profound, and as ferociously empowering as a children's book can be.
About the Author
SHANI KING is a professor of law and director of the Center on Children and Families
at

the University of
Florida, Gainesville. Proud father of a daughter and a son, he loves empowering

children in
whatever way he can. When he is not writing, he loves spending time with his
wife and

children,
running, reading, and playing the drums.

ANNA HORVÁTH makes
colorful and magical paintings full of surprising details, sinuous lines, and

funny creatures.
Her mission is to encourage children to use their imaginations and dare to see
the

world differently.
Anna lives in Switzerland with her wonderful children and husband and can be

visited
at www.annabies.me.
Praise For Have I Ever Told You?…
Powerful words of love and encouragement are offered to children of all ages, races, religions, and walks of life in this picture book, whose refrain, "Have I told you?", is followed by character-building affirmations of dignity, respect, and value. Beautifully textured mixed-media artwork depicts two small hands creatively interacting with much larger ones.Images swirl and dance across fingertips in this emotionally charged tribute to all of the exceptional children in the world.
— PALLAS GATES MCCORQUODALE

A message of love and respect for self and others is charmingly
conveyed…Uplifting and upbeat…An affirming message all children should hear.