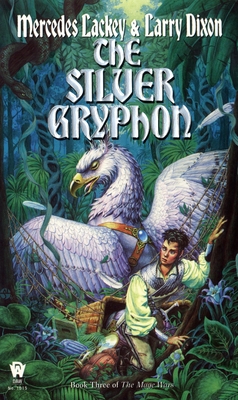 The Silver Gryphon (Mage Wars #3) (Mass Market)
DAW, 9780886776855, 400pp.
Publication Date: March 1, 1997
* Individual store prices may vary.
Description
A dozen years of peace have passed in the city of White Gryphon - providing well deserved and much needed security for the people who had lost their homes in the magical Cataclysm which killed the Mage Urtho, creator of the gryphons. But the inhabitants of White Gryphon have not forgotten their long struggles, and have trained an elite guard force, the Silver Gryphons, to protect their city, and if necessary, to join with the army of the Black Kings for mutual defense.
About the Author
Mercedes Lackey is a full-time writer and has published numerous novels and works of short fiction, including the best-selling Heralds Of Valdemar series. She is also a professional lyricist and a licensed wild bird rehabilitator. She lives in Oklahoma with her husband, artist Larry Dixon, and their flock of parrots.