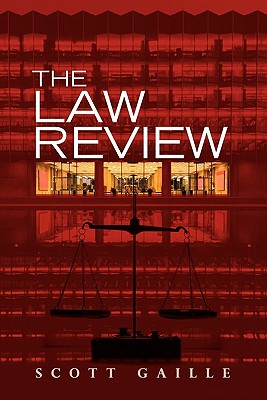 The Law Review (Paperback)
Creative Arts Book Company, 9780887393778, 166pp.
Publication Date: December 20, 2010
* Individual store prices may vary.
Description
Grayson has just started law school at the University of Chicago, where membership in the legal journal, the Law Review, is the gateway to prestigious employment. While vying for membership on the journal, Grayson becomes romantically involved with one of its leading editors, Aris, and he soon finds himself in the middle of the editors' fight for control of the Review. When one of the editors is found lying in a pool of blood, Grayson realizes he knows too much. Torn between conflicting loyalties, he finds his promising future, and even his life, in jeopardy.
About the Author
S. Scott Gaille was a member of the Law Review at the University of Chicago Law School, where he graduated with high honors. Following law school, he served as a judicial clerk to the Honorable Chief Judge J. Harvie Wilkinson III of the United States Court of Appeals. As an attorney and executive, Scott's career has ranged from giving oral argument before the United States Court of Appeals to acquiring petroleum concessions in Africa. He is currently Managing Director of the Sequent Group and teaches at Rice University's Graduate School of Business.