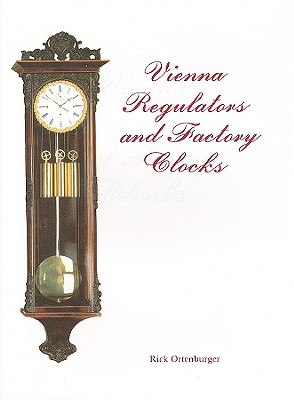 Vienna Regulators and Factory Clocks (Hardcover)
Schiffer Publishing, 9780887402241, 170pp.
Publication Date: January 9, 1997
* Individual store prices may vary.
Description
This range of clocks used to be considered the common, household clock which many people recognized but for which little documentation was available. Rick Ortenburger now presents the book that will fill this void. Vienna regulator clocks were first produced in Vienna, Austria about 1780 and then became a familiar style made also elsewhere in the German-speaking world. Included are early, transitional, serpentine, altdeutsch, Baroque, and factory-made types from 1780 until about 1930, of one, two, and three-weight movements. The author has done his own research in Europe and America in both German and English so he is able to present much original information in a pleasing format for the average reader. His brief, factual text, supported by good photographs, useful in identifying the period of manufacture, may be the book's most useful feature to the serious collector. Her fully explains the production of Gustav Becker, Junghaus, HAC, Lenzkirch and competitive factories whose products are still on the market and well within the financial means of the vast majority of clock enthusiasts. He also covers many rare and exotic regulators such as long-duration clocks and variations from the norm.
About the Author
Mr. Ortenburger writes from his home in Agoura, California.