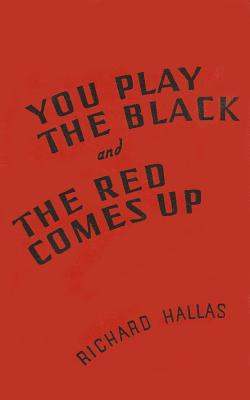 You Play the Black and the Red Comes Up
Hardcover

* Individual store prices may vary.
Other Editions of This Title:
Paperback (11/11/2014)
Description
You Play the Black and the Red Comes Up is, as the title suggests, a novel of luck and irony. The plot has the onrushing twistiness of the California canyons the hero, Dick, wanders. A Depression drifter, Dick bums his way from Oklahoma to Los Angeles in search of his son and runaway wife. There he commits one crime, plans another, and gets arrested for something he didn't do. He is befriended by characters as lush and crazy as L.A. Deco: Quentin Genter, film director, decadent, collector of beauty and poison. Mamie, an indestructibly loving divorcee. Patsy, who gilds her sandals with radiator paint and becomes an adored evangelist. And a procession of crooks, shysters, rueful temptors and loopy saints. You Play the Black and the Red Comes Up was a bestseller when originally published in 1938, but—our hard luck—has long been difficult to obtain. Like the work of Hammett, Cain, and Horace McCoy, it is intensely readable. Richard Hallas gives us a hard-boiled Passion Play, as he tracks the workings of conscience and desire in a tough man.
Carnegie Mellon University Press, 9780887480584, 216pp.
Publication Date: February 1, 1986
About the Author
RICHARD HALLAS is the pseudonym of the versatile novelist Eric M. Knight (1897-1943), who was born in Menston, Yorkshire, and emigrated to the United States while still in his teen. He studied at the Boston Museum of Fine Arts and served in the Canadian Army during World War I. Following the war he worked for several Philadelphia newspapers. He moved to Hollywood in 1932, wrote a number of film scripts, then returned to Pennsylvania to continue his writing career. In 1943, while serving as a major in the film unit of the U.S. Army Special Services section, he was killed in the crash of a military transport plane in the jungle of Surinam. You Play the Black and Red Comes Up (1938) was his only crime novel. he created the character of Lassie in Lassie Come Home (1940), wrote a celebrated novella, The Flying Yorkshireman, and a bestselling novel about the London blitz, This Above All (1941), which was made into a film starring Tyrone Power.
or
Not Currently Available for Direct Purchase