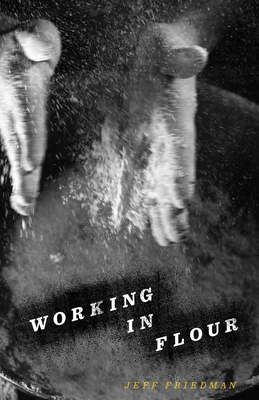 Working in Flour (Paperback)
Carnegie Mellon University Press, 9780887485336, 88pp.
Publication Date: January 17, 2011
* Individual store prices may vary.
Description
From the poet wrestling the saleswoman behind the counter at the chocolate shop for a plate of free samples to Cain slaying Abel in Iraq to appease his savage God, from a dinner with friends spoiled by the intrusion of a gnat to a bungled job at the bakery to antic, surreal sexual encounters to T.S. Eliot eating a bagel and lox and then fox trotting with a slip to Bob Dylan quaking like a duck, these comic visionary poems succeed in transforming even the most ordinary event into a parable of our struggle to retain our humanity in this "soiled world," where torture, war, deadly epidemics, genocides natural disasters, and mass deaths have become commonplace. Working in Flour reveals the tragic comic dimension of our existence in lyric poems infused with a historical consciousness. The wildly hilarious moment is set against the tragic losses that haunt our lives. The characters in this book might have walked right out the pages of a Gogol or Isaac Babel Story. So much sadness and pain and yet the poems will make you laugh out loud.
About the Author
JEFF FRIEDMAN is the author of four previous collections of poetry: Black Threads, Taking Down the Angel, Scattering the Ashes, and The Record-Breaking Heat Wave. He teaches at Keene State College and lives in West Lebanon, New Hampshire, with the painter Colleen Randall and their dog, Bekka.
or
Not Currently Available for Direct Purchase