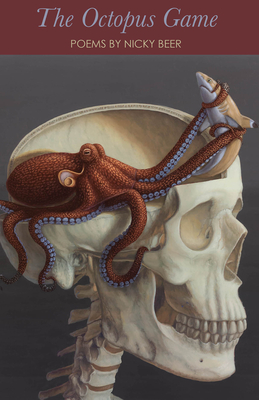 The Octopus Game (Paperback)
Carnegie Mellon University Press, 9780887485930, 80pp.
Publication Date: February 3, 2015
* Individual store prices may vary.
Description
Highly intelligent and a master of camouflage, the octopus is a creature destined to thrive in the poetic ecosystem. In The Octopus Game, the figure of the octopus shape-shifts and reinvents itself throughout ocean depths, tide pools, aquariums, gardens, movies, pulp novels, fine art, and nightmares. Nicky Beer acts as the strange documentarian recording the bizarre, beautiful, and disturbing habits of creatures for whom subterfuge and mimicry are a means of survival.
About the Author
NICKY BEER is the author of the poetry collection The Diminishing House (Carnegie Mellon UP, 2010). She has received a literature fellowship from the National Endowment for the Arts, a Ruth Lilly Fellowship from the Poetry Foundation, a scholarship and a fellowship from the Bread Loaf Writers' Conference, a Campbell Corner Prize, and a Discovery/The Nation Award. She is an assistant professor at the University of Colorado Denver.