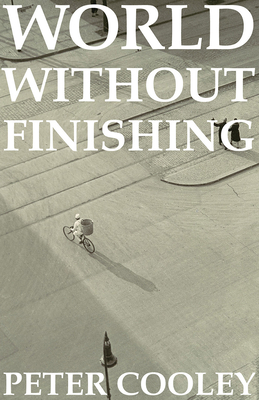 World Without Finishing (Paperback)
Carnegie Mellon University Press, 9780887486302, 80pp.
Publication Date: February 13, 2018
* Individual store prices may vary.
Description
World Without Finishing continues Peter Cooley's search for the "ordinary miraculous," the subject of his books for four decades. In those liminal spaces where Cooley voyages, the otherworldly is a haunting presence, whether in a painting by Rembrandt, the voices of the dead in a Louisiana cemetery for lepers or a mayfly his imagination conjures for its single day on earth. The gods—and God—are near at hand and far from us in the mysterious riddling of Cooley's new poems.
About the Author
PETER COOLEY was born and educated in the Midwest and has lived over half of his life in New Orleans, where he is Professor of English and Director of Creative Writing at Tulane University. The former Poet Laureate of Louisiana, he received the Marble Faun Award in Poetry from the Faulkner Society and an Atlas Grant from the state of Louisiana. He has published nine previous books, eight of them from Carnegie Mellon. Married and the father of three children, he has published poems in The New Yorker, Poetry, The Atlantic and a number of anthologies.