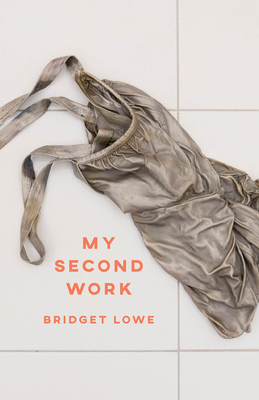 My Second Work (Carnegie Mellon University Press Poetry Series ) (Paperback)
Carnegie Mellon University Press, 9780887486548, 72pp.
Publication Date: February 18, 2020
* Individual store prices may vary.
Description
"The soul remembers all of this. How I swept the floor / with my golden hair. How I fed it watermelon and wine / from a porcelain dish. How I called it teacher and it called me teacher's pet."

Metaphysical in concern and hypermodern in tone, Bridget Lowe returns in this appropriately titled, much-anticipated second collection, determined as ever to make meaning from the perversity of suffering. My Second Work is rare in its ability to be both completely idiosyncratic and widely resonant, as Lowe transforms experiences of shame, disgust, and bewilderment into a kind of mutant hope. Poems in this collection have appeared in the New Yorker and Poetry and were honored by the Poetry Society of America.
About the Author
Bridget Lowe is the author of At the Autopsy of Vaslav Nijinsky, also published by Carnegie Mellon University Press. Her poems have appeared widely in publications including the New Yorker, Poetry, American Poetry Review, Best American Poetry, the New Republic, Parnassus, A Public Space, and elsewhere. She lives in Kansas City.
Praise For My Second Work (Carnegie Mellon University Press Poetry Series )…
"No poet writing today is more direct than Lowe: at the same time, no poet is more uncanny, more seductively strange. These poems love the world that does not always love them back. They're brilliant, scary, and heartbreakingly alive."
— James Longenbach, author of How Poems Get Made