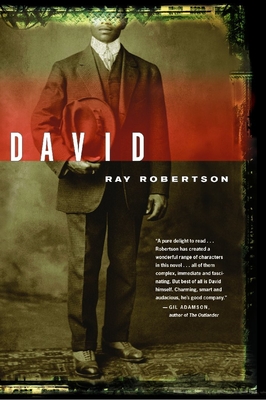 David
Hardcover

* Individual store prices may vary.
Other Editions of This Title:
Paperback (1/8/2013)
Description
God and whiskey have got me where I am. Too little of the one, too much of the other. - David King, Chatham, Canada, 1895.
Born a slave in 1847, but raised as a free man on the world-renowned, African-American Elgin Settlement near present-day Chatham, Ontario, David King is a man whose life has been defined by his violent rebellion against the very person who freed him - the Reverend William King.
Far from the pulpit he was intended to fill as the Reverend King's anointed successor, David has lost his faith in God and humanity. He has also turned his back on both his past and his own people by abandoning the Elgin Settlement for nearby Chatham after a final, shattering confrontation with the Reverend King. Undoubtedly, the most unconventional man in town, David is also - thanks to his illegal after-hours tavern, Sophia's, and his highly lucrative grave robbing business - one of Chatham's richest citizens, white or black, and certainly its best read. Triggered by the news of the elderly Reverend King's death, the middle-aged David is compelled to revisit a past he thought he left behind, but which - as evidenced by his inability to embrace the happiness he so dearly earned - he clearly has not.
Ranging over the early years of the pioneering Elgin Settlement, David's wild, whiskey-fueled early years in Chatham as a factory worker and apprentice grave-robber, and his day-to-day life with his ex-prostitute German lover in present-day, 1895 Chatham, David is a portal to a fascinating, if mostly unknown piece of Canadian history, as well as, the story of one man's search for wisdom, peace, and forgiveness.
Thomas Allen Publishers, 9780887624124, 304pp.
Publication Date: August 8, 2009