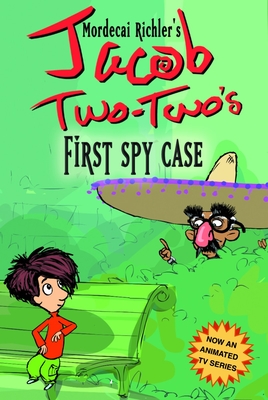 Jacob Two-Two-'s First Spy Case (Paperback)
Tundra Books, 9780887766947, 144pp.
Publication Date: December 9, 2003
* Individual store prices may vary.
or
Not Currently Available for Direct Purchase
Description
Things turn sour at Privilege House, Jacob Two-Two's private school, when the headmaster, Mr. Goodbody, is replaced by the despicable I.M. Greedyguts. Now everything is unbearable, from geography class to the ghastly lunches made by Perfectly Loathsome Leo Louse. Worse yet, nobody's parents believe how bad it really is. Fortunately, Jacob has a new friend he can turn to for help: X. Barnaby Dinglebat, Master Spy.
About the Author
Mordecai Richler was born in Montreal, Quebec, in 1931. Raised there in the working-class Jewish neighbourhood around St. Urbain Street, he attended Sir George Williams College (now a part of Concordia University). In 1951 he left Canada for Europe, settling in London, England, in 1954. Eighteen years later, he moved back to Montreal. Novelist and journalist, screenwriter and editor, Richler, one of the most acclaimed contemporary writers, has spent much of his career chronicling, celebrating, and criticizing the Montreal and the Canada of his upbringing. Whether the settings of his fiction are St. Urbain Street or European capitals, his major characters never forsake the Montreal world that shaped them. His most frequent voice is that of the satirist, rendering an honest account of his times with care and humour. Richler's many honours include two Governor General's Awards and innumerable other awards for fiction, journalism, and screenwriting. Mordecai Richler died in Montreal, Quebec, in 2001.
Advertisement