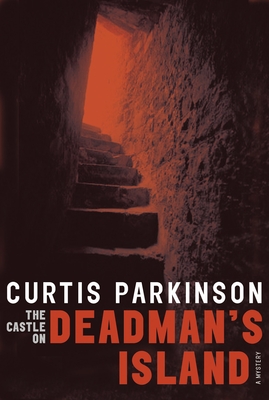 The Castle on Deadman's Island (Paperback)
Tundra Books (NY), 9780887768934, 215pp.
Publication Date: April 14, 2009
* Individual store prices may vary.
or
Not Currently Available for Direct Purchase
Description
A death, a curse, a ghost, nasty people . . . an excellent new mystery
Intrigue. An eccentric millionaire. A woman's disappearance. A child's skeleton. A ghost. A towering castle. A secret tunnel. All of these and more make up this compelling new mystery novel by award-winning author Curtis Parkinson.
When the owner of the castle on Deadman's Island dies, his bizarre will leaves it to three of his friends who hate each other. Dark schemes follow, and the curse of the castle, entrenched forever in local lore, strikes again.
Neil, Graham, and Crescent, the main characters from Death in Kingsport, become involved when Graham's Aunt Henrietta, who is bequeathed one-third ownership of the castle, mysteriously disappears.
Has she gone on a trip, as some insist, or is there more to the story? Graham, with a sense of foreboding and the help of his friends, is determined to find out before it's too late.
About the Author
Curtis Parkinson grew up in Kingston, Ontario. He graduated from Queen s University and worked as a chemical engineer for many years. Then he moved to the Caribbean to live on a sailboat and write. As he says, Many rejections later, the cat fell off the boat one night, and this story became my first published work, a picture book. Two more picture books and several short stories followed. Storm-Blast, his first novel, set in the Caribbean, was nominated for the Red Cedar Award, as was his next book, Sea Chase, which was also nominated for the Arthur Ellis Award for Best Juvenile Crime. Curtis s third novel, Domenic s War, set in Italy during WWII, was nominated for a Silver Birch Award and has been translated into Italian. A mystery novel, Death in Kingsport, followed. It takes place in a small town where nothing is as it seems."
Praise For The Castle on Deadman's Island…
Praise for Death in Kingsport:
". . . a fast-paced murder mystery chock full of historical fact . . ."
— The Kingston Whig-Standard

Praise for Domenic's War:
"[The protagonist's] stories of strength, resourcefulness, and survival are deftly placed within the context of the Monte Cassino campaign and will give readers a poignant look at the ways in which the war affected average citizens." — School Library Journal

". . . a heartwarming, uplifting . . . fine book . . . this action-packed narrative of that memorable and bloody battle is also a story of selfless generosity, friendship, and heroism." — VOYA
Advertisement