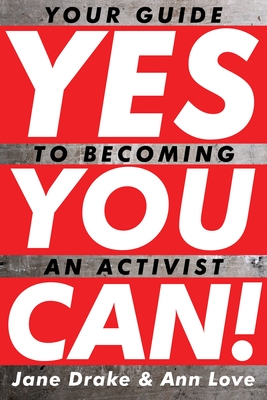 Yes You Can! (Paperback)
Your Guide to Becoming an Activist
Tundra Books, 9780887769429, 144pp.
Publication Date: October 12, 2010
* Individual store prices may vary.
Description
Every time our society takes steps forward, segregation becomes illegal, child labor is exposed, and companies that poison our air are called to account. Behind those steps are people who identified problems, worked together, and created change. Lifelong environmental activists, Jane Drake and Ann Love present the nine steps to social change and much more. From fascinating accounts about the founding of organizations such as Amnesty International, Pollution Probe, and Greenpeace to the nuts and bolts of how to run an effective meeting or write a petition, to words of inspiration, Yes You Can! Your Guide to Changing the World is great reading and encouragement for every person who wants to make the world a better place.
About the Author
JANE DRAKE and ANN LOVE, sisters and coauthors, have written many award-winning books for young readers, including Cool Woods: A Trip around the World's Boreal Forest; Snow Amazing: Cool Facts and Warm Tales; Trash Action: A Fresh Look at Garbage; Sweet! The Delicious Story of Candy; Alien Invaders: Species That Threaten Our World; and Talking Tails: The Incredible Connection Between People and Their Pets. They share a lifelong interest in the environment and the wild, travel extensively, and, through their books and presentations, inspire children to be more observant of the world around them. Jane Drake and Ann Love live in the Toronto area.
or
Not Currently Available for Direct Purchase