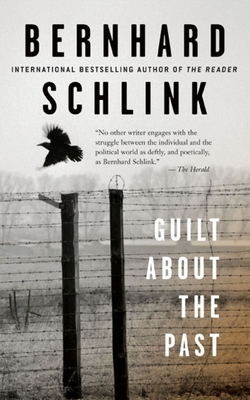 Guilt about the Past (Paperback)
House of Anansi Press, 9780887849596, 143pp.
Publication Date: March 30, 2010
Description
The six essays that make up this compelling book view the long shadow of past guilt both as a uniquely German experience and as a global one. Bernhard Schlink explores the phenomenon of guilt and how it attaches to a whole society, not just to individual perpetrators. He considers how to use the lesson of history to motivate individual moral behavior, how to reconcile a guilt-laden past, how the role of law functions in this process, and how the theme of guilt influences his own fiction. Based on the Weidenfeld Lectures he delivered at Oxford University, Guilt About the Past is essential reading for anyone wanting to understand how events of the past can affect a nation's future. Written in Bernhard Schlink's eloquent but accessible style, it taps in to worldwide interest in the aftermath of war and how to forgive and reconcile the various legacies of the past.
Advertisement