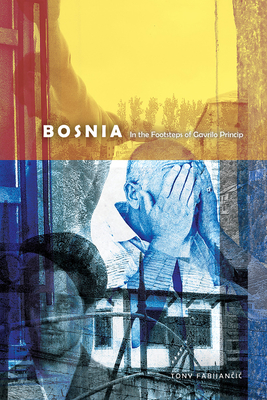 Bosnia (Paperback)
In the Footsteps of Gavrilo Princip (Wayfarer)
University of Alberta Press, 9780888645197, 226pp.
Publication Date: March 15, 2010
* Individual store prices may vary.
Description
Behind one of the twentieth century's most infamous events lies the forgotten story of Gavrilo Princip, Archduke Franz Ferdinand's assassin and unlikely catalyst of the Great War. Inspired by the idealism of the young Princip, Tony Fabijancic sets off on an unprecedented journey, shadowing the ghost of the assassin from the peasant village of his birth, across the rugged breadth of Bosnia-Herzegovina, to his fateful meeting in Sarajevo with the heir apparent to the Austro-Hungarian Empire. A human portrait of Princip emerges as Fabijancic, accompanied by his father, plunges us into the roiling heart of Bosnia then and now. Two parallel journeys flow into one compelling story that takes readers interested in Balkan nationalism, political terrorism, and literary travel writing on a unique journey through a complex land. The son of a Croatian immigrant who escaped Yugoslavia in 1964, Tony Fabijancic was born in Edmonton, Alberta. He is an Associate Professor of English at Memorial University in Corner Brook, Newfoundland, and the author of Croatia: Travels in Undiscovered Country.
Tensions leading to World War I brewed for years, and were brought to a head by the assassination of Archduke Ferdinand. But who was the assassin? What was his plan? Not many people know the name of Gavrilo Princip. Tony Fabijancic peels back the mystery surrounding Princip, and explores his journey to Sarajevo, his motivations, idealism, and Yugoslavianism. Fabijancic also connects Princip to the new Bosnia that emerged from the ethnic violence of the 1990s. Anyone with an interest in literary travel writing, Balkan nationalism, and international politics will find a wealth of historically important information folded into a remarkable story set in a fascinating land.
About the Author
Born in Edmonton, Alberta, Tony Fabijancic has a PhD in English from the University of New Brunswick and teaches at Sir Wilfred Grenfell College in Corner Brook, Newfoundland. He is the author of Croatia: Travels in Undiscovered Country.
or
Not Currently Available for Direct Purchase