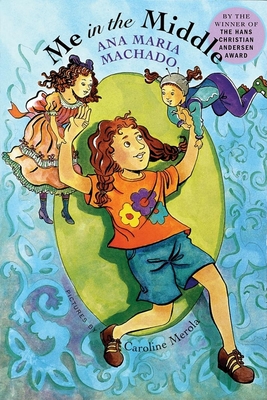 Me in the Middle (Paperback)
Groundwood Books, 9780888994677, 110pp.
Publication Date: January 10, 2003
* Individual store prices may vary.
Description
One day Isabel finds a box in her mother's closet, and inside the box is a photograph of a girl dressed in old-fashioned clothes. Ten-year-old Bel is enchanted to discover that the girl is her great-grandmother, her Bisa Bea, and that she and her great-grandmother look very much alike.
Bel convinces her mother to let her borrow the treasured photo. To keep her Bisa Bea close to her heart, she tucks the picture inside the waistband of her shorts but she soon discovers, the picture is missing.
Suddenly it is as if Bisa Bea is alive inside her, telling Bel what life was like when she was a girl but then Bisa Bea starts to tell her how to behave. Bel learns that her great-grandmother lived at a time where girls were expected to be proper young ladies.
She argues with her grandmother and another voice comes into her head, encouraging her to stand up for herself and telling her what it means to be a modern girl.

or
Not Currently Available for Direct Purchase