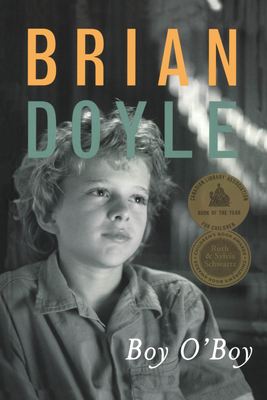 Boy O'Boy (Paperback)
Groundwood Books, 9780888996541, 169pp.
Publication Date: February 24, 2005
Description
Martin O Boy's life is not easy. His beloved Granny just died, his pregnant mother and father fight all the time, and his twin, Phil, is completely incapacitated. Martin is the one his mother counts on. But life in Ottawa's Lowertown is not all bad. He has his best friend, Billy Batson, the movies, his cat Cheap and there's the glamorous Buz from next door, a soldier in the war. As the war comes to an end with the bombing of Hiroshima, Ottawa is in a state of turmoil. Returning soldiers, parties, and fights fill the streets. It would all be very exciting for Martin except for one thing. In their endless pursuit of more funds Martin and Billy have joined the church choir as summer boys. And the organist, Mr. T.D.S. George, is awfully fond of Martin. As the reader knows, though Martin doesn t, this fondness is a dangerous thing.
But Martin, despite his hardships, has a pure soul, Billy's friendship, and even his mother's reliance on him, which help him to deliver a kind of justice to Mr. George, and to heal himself and others. Brave, loving, resourceful Martin O Boy is another wonderful Brian Doyle creation.

Advertisement