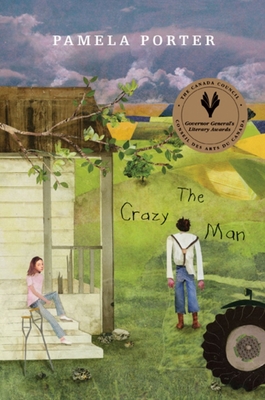 The Crazy Man (Paperback)
Groundwood Books, 9780888996954, 214pp.
Publication Date: August 1, 2006
Other Editions of This Title:
Hardcover (10/1/2005)
* Individual store prices may vary.
Description
It is 1965, and 12-year-old Emaline, living on a wheat farm, must deal with a family that is falling apart. When her dog, Prince, chases a hare into the path of the tractor, she chases after him, and her father accidentally runs over her leg, leaving her with a long convalescence and a permanent disability. Even worse, from Emaline's point of view, is that in his grief and guilt, her father shoots Prince and leaves Emaline and her mother on their own. Despite the neighbors' disapproval, Emaline's mother hires Angus, a patient from the local mental hospital, to work their fields. Angus is a red-haired giant whom the local children tease and call "the gorilla." Though the small town's prejudice creates a cloud of suspicion around Angus that nearly results in tragedy, he just may hold the key to Emaline's coming to grips with her injury and the loss of her father.