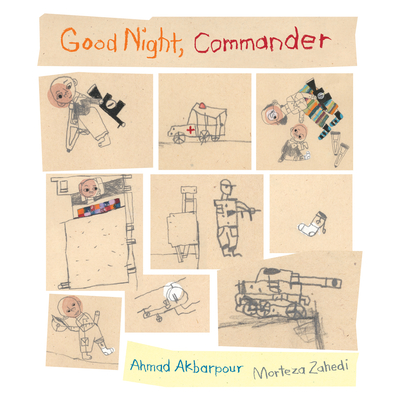 Good Night, Commander (Hardcover)
Groundwood Books, 9780888999894, 24pp.
Publication Date: April 27, 2010
Description
The Commander has lost his mother and one of his legs in the Iran-Iraq war. Now he spends most of his time alone in his room where he recreates the conflict with an imaginary enemy and soldiers, trying to avenge his losses. His father urges him to take off his artificial leg when he is at home, to join his uncles and aunties who have arrived for dinner. But when he does, he finds out that they are all about to go off to meet his "new mother." Back in his room the imaginary war continues, and he confronts an enemy soldier who is also missing a limb. A battle seems inevitable until The Commander offers the enemy his artificial leg.
Advertisement