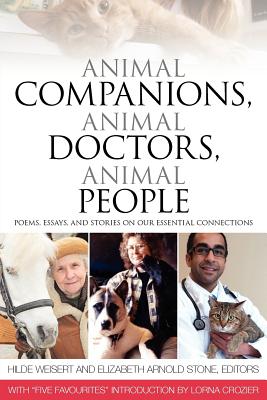 Animal Companions, Animal Doctors, Animal People (Paperback)
Ontario Veterinary College, 9780889555983, 168pp.
Publication Date: June 1, 2012
* Individual store prices may vary.
Description
Animal companions, animal doctors, animal people - in this anthology of poems, stories, essays, and one charming graphic story, you will read about and experience the sometimes unexpected, always touching, and powerful connections among them. Blending a mix of writers including poets Lorna Crozier, Mark Doty, Patrick Lane, and Molly Peacock with stories from everyday veterinarians and their clients, ranging from heartbreaking to laugh-out-loud funny, Animal Companions, Animal Doctors, Animal People explores the complex relationships that exist between us and animals. It touches on such topics as the invisible bond connecting veterinarians and animals, the never-ending "jobs" of the animals in our lives, and the role of animals in our imagination.