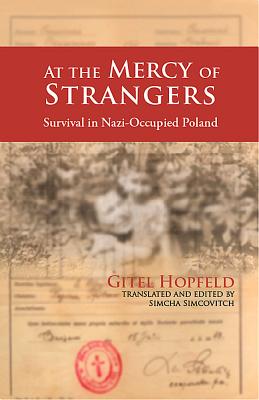 At the Mercy of Strangers: Survival in Nazi Occupied Poland (Paperback)
Survival in Nazi Occupied Poland
Mosaic Press (NY), 9780889628564, 103pp.
Publication Date: November 1, 2005
* Individual store prices may vary.
or
Not Currently Available for Direct Purchase
Description
At the Mercy of Strangers is an important addition to Holocaust literature for a number of reasons. It is a document about the survival of one individual and her two children. In and of itself as a document and a first hand account about survival during the Holocaust, it is worth reading. However it is important because it documents how Polish friends, acquaitances and even strangers helped to ensure the survival of one Jewish family during the bleak days of the Holocaust. These acts of bravery by individuals and families, at grave risk to themselves, is fully documented here, with names, incidents and places. Ordinary farmers, the headmaster of the Sadurki railway station, the regional leader of the underground Polish Army, two priests...each one, in their own way, contributed to the survival of Gitel Hopfeld and her children. It is vital to ensure that the 'mercy of strangers' during the most horrific of times is not forgotten and that these acts of bravery become the genuine measure of humanity.
About the Author
Simcha Simchovitch is an award-winning Canadian Jewish poet, novelist, teacher and scholar. He has received numorous awards including the J.I. Segal Award in 2004 and the Canadian Jewish Book Award in 2004.
Advertisement