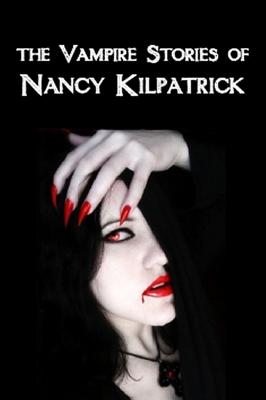 The Vampire Stories of Nancy Kilpatrick (Paperback)
Mosaic Press, 9780889629165, 180pp.
Publication Date: November 1, 2010
* Individual store prices may vary.
or
Not Currently Available for Direct Purchase
Description
Nancy Kilpatrick is called Canada's Queen of the Undead. She is now considered the best fantasy writer in Canada and her world-wide reputation has grown enormously. Her books have now been published in 6 languages. The Vampire Stories of Nancy Kilpatrick reflect the dark side of humanity, including our desires for passion, longevity, power, creativity and control. The volume contains 19 of her very best stories. They include:
Theatrical Vampires
Erotic Bloodsuckers
Mythological & Historical Revenants
Bats with Bite
The Unquiet Undead
What critics have said about Nancy Kilpatrick: It's a kind of perverse love story and inevitably Nancy Kilpatrick's going to be compared with Anne Rice... Vampire fans a little tired of Anne Rice might want to try Nancy Kilpatrick... Anybody who has read the works of Nancy Kilpatrick can't deny that this woman knows her vampires. If you like bloody horror and hair-raising, Nancy is definitely for you.
About the Author
Nancy Kilpatrick is an internationally renowned, award-winning author of thirty books, including seventeen novels, five collections of short stories, and has edited eight anthologies. Her works are acclaimed in the genres of dark fantasy, horror, fantasy, and mystery. She was born in the United States and now lives in Montreal, Canada.
Advertisement