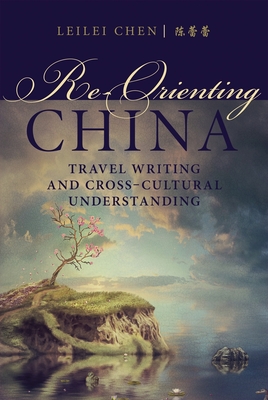 Re-Orienting China (Hardcover)
Travel Writing and Cross-Cultural Understanding
University of Regina Press, 9780889774407, 224pp.
Publication Date: December 2, 2016
* Individual store prices may vary.
Description
Re-Orienting China challenges the notion of the travel writer as "imperialistic," while exploring the binary opposition of self and other.
Featuring analyses of rarely studied writers on post-1949 China, including Jan Wong, Jock T. Wilson, Peter Hessler, Leslie T. Chang, Hill Gates, and Yi-Fu Tuan, Re-Orienting China demonstrates the transformative power of travel, as it changes our preconceived notions of home and abroad.
Drawing on her own experience as a Chinese expat living in Canada, Leilei Chen embraces the possibility of productive cross-border relationships that are critical in today's globalized world.
About the Author
Leilei Chen is an instructor of English and Writing Studies at the University of Alberta in Edmonton, Canada. Before moving to Canada she was a professor of English at Jinan University, Guangzhou, China. She has published in the areas of Victorian Studies, Asian American studies, Canadian literature, and travel writing.