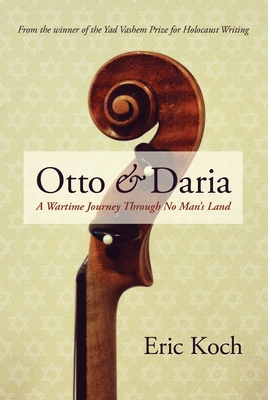 Otto & Daria (Hardcover)
A Wartime Journey Through No Man's Land (Regina Collection #4)
University of Regina Press, 9780889774438, 282pp.
Publication Date: October 13, 2016
* Individual store prices may vary.
Description
A poignant memoir of lives cleaved by war, Otto and Daria is the first-hand account of Eric (or Otto) Koch. As a Jewish refugee from WWII Germany, Otto first left his country for England, and later arrived in Canada, where he was for a time imprisoned in a camp. The counterpoint to Otto's recollections are the letters from his long-distance love interest, Daria Hambourg, a London girl of bohemian temperament, unusual literary talents and a distinguished, but restrictive, family background. These parallel writings tell the story of two young people caught in the grip of history, and together show what you have to give up in order to move forward.
About the Author
Eric Koch is the author of fourteen books of fiction and six of non-fiction, including Hilmar and Odette, which received the Yad Vashem Prize for Holocaust Writing. He lives in Toronto, Ontario.