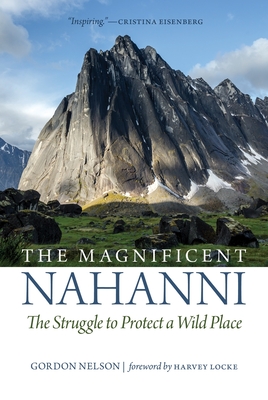 The Magnificent Nahanni (Paperback)
The Struggle to Protect a Wild Place
University of Regina Press, 9780889774605, 304pp.
Publication Date: March 31, 2017
* Individual store prices may vary.
Description
"Fascinating and impressive." --Thomas Gunton, Director of Resource and Environmental Planning, Simon Fraser University and former Deputy Minister of Environment, Lands and Parks, Government of British Columbia
The Magnificent Nahanni extols the natural wonders of the South Nahanni Valley--its untamed waters, high, glaciated mountains, colourful tufa mounds, great falls, deep canyons, caves and karst, extensive forests, alpine tundra, and diverse wildlife, including Dall's sheep, caribou, wolf, and grizzly bear. It is also the story of cooperative efforts to conserve the area while enabling Indigenous people to continue to hunt and fish there.
"Just as the Nahanni is an exceptional place, this is no ordinary book. It contains reflections on this remarkable national park landscape by one of the keenest students of parks and protected areas this country has ever produced." --Harvey Locke
" A]n exemplary multi-disciplinary approach to land use studies and cooperative approaches to research, planning and land management, especially involving Indigenous and non-governmental groups - in short, this book makes a major contribution to research."--John S. Marsh, co-editor, Changing Parks
About the Author
Gordon Nelson has received the Massey Medal, the Parks Canada Natural Heritage Award, an Award for Scholarly Distinction in Geography, and the Harkin Medal. He is a distinguished professor emeritus at the University of Waterloo, Ontario.