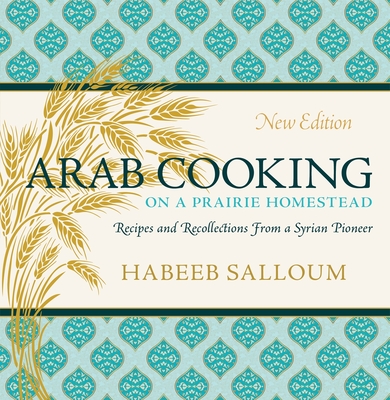 Arab Cooking on a Prairie Homestead (Paperback)
Recipes and Recollections from a Syrian Pioneer
University of Regina Press, 9780889775183, 336pp.
Publication Date: September 30, 2017
* Individual store prices may vary.
Description
In the 1920s, Habeeb Salloum's parents left behind the orchards and vineyards of French-occupied Syria to seek a new life on the windswept, drought-stricken Canadian prairies. With recollections that show the grit and improvisation of early Syrian pioneers, Arab Cooking on a Prairie Homestead demonstrates Salloum's love of traditional Arab cuisine. By growing "exotic" crops brought from their country of origin--such as lentils, chickpeas, and bulgur--the Salloums survived the Dust Bowl conditions of the 1930s, and helped change the landscape of Canadian farming.
Over 200 recipes--from dumplings and lentil pies to zucchini mint soup--in this updated classic will provide today's foodies and urban farmers with dishes that are not only delicious, but also climate-friendly and gentle on your wallet
About the Author
Habeeb Salloum is the author of many books, including Bison Delights, The Arabian Nights: From Lamb Kebabs to Baba Ghannouj, From the Lands of Figs and Olives, and Classic Vegetarian Cooking from the Middle East and North Africa. His awards include the Gourmand Best in the World Prize for Best Arab Cuisine Cookbook and the Cuisine Canada prize. He lives in Toronto.