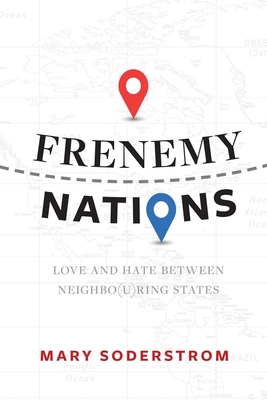 Frenemy Nations (Paperback)
Love and Hate Between Neighbo(u)Ring States
University of Regina Press, 9780889776722, 276pp.
Publication Date: October 26, 2019
* Individual store prices may vary.
Description
In Frenemy Nations, Mary Soderstrom presents a unique perspective on the strife caused by the "narcissism of small differences" between neighbouring jurisdictions. She examines some of the world's odd couples, including Canada and the United States; New Hampshire and Vermont; Haiti and the Dominican Republic; Brazil and Spanish-speaking Latin America; Rwanda and Burundi; and many more. While geographical proximity can make for cordial relationships, colonial histories, language, women's roles, differing levels of education, and competition for resources can also lead to conflict.