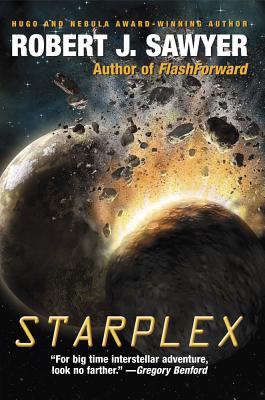 Starplex (Robert Sawyer)
Paperback

* Individual store prices may vary.
Description
The Aurora Award-winning Science-fiction Classic back in Print
The only novel from its year to be nominated for both the Hugo and Nebula Awards.
The giant exploration starship Starplex - crewed by humans, dolphins, and extraterrestrials - embarks on a journey covering billions of years of time and millions of light-years of space.
Red Deer Press, 9780889954441, 304pp.
Publication Date: March 11, 2010
About the Author
Robert J. Sawyer has won the Hugo, Nebula, John W. Campbell Memorial, Seiun, and Aurora Awards, all for best science fiction novel of the year. His novels include Hominids, Rollback, Wake, and Starplex. Website: www.sfwriter.com.