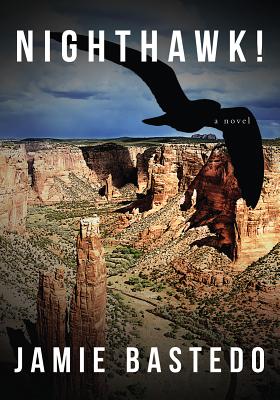 Nighthawk! (Paperback)
Red Deer Press, 9780889954557, 246pp.
Publication Date: October 12, 2012
Description
2014 Rocky Mountain Book Award finalist
Wisp has a learning problem: he can't read stars. For a juvenile nighthawk bursting with wanderlust this means trouble, with his peers, his parents, and the starving colony that tries to fence him in. So he ditches everyone, striking off on a forbidden migratory journey from the Amazon to the Arctic, alone -- or so he thinks.
Crossing two continents, he wings above South America's soaring Andes Mountains, over the belching mouth of Mexico's Popocatepetl volcano, across the searing Arizona desert, up to the steaming Alberta tar sands, then steers farther north than any nighthawk before him. Can Wisp beat the odds against him? Without the help of stars, can he navigate one of the longest, most treacherous migration routes on Earth?
Award-winning fiction writer Jamie Bastedo spins a high-flying adventure that weaves together themes of family and friendship, courage and perseverance, against the backdrop of our fast-changing world where it's tougher than ever just being a bird.
About the Author
Jamie Bastedo is a biologist turned storyteller who connects readers of all ages with the magic and mystery of nature. His books for young people include Nighthawk!, On Thin Ice, Sila's Revenge, Tracking Triple Seven, and Free As The Wind. Jamie lives in Yellowknife, Northwest Territories.
Advertisement