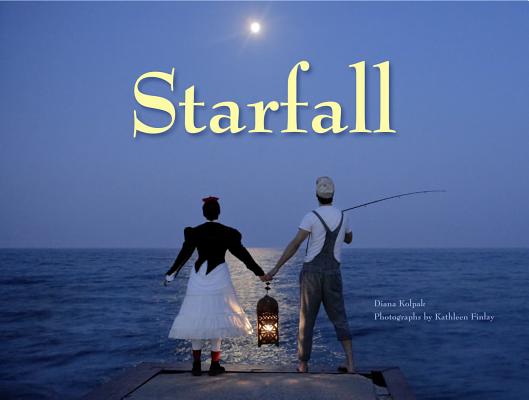 Starfall (Hardcover)
Red Deer Press, 9780889954694, 48pp.
Publication Date: November 17, 2011
Description
The stars have fallen. They are buried beneath the snow. Meera's need to wake them leads her on a journey through a mysterious landscape that includes ice, water, mist - and a Dream Tree. Along the way to finding the stars, Meera, a clown, encounters a woman carved from wood in a booth, a fellow star-seeker, a mysterious Spinner, a fire-juggler, and more. The determination in Meera's steps and the hope in her heart, along with the support of friends she makes on her journey are all she needs to succeed in her mission to release the frozen stars.
The whimsical and at times frightening world through which Meera moves and the fanciful cast of characters that inhabit it are beautifully portrayed through photographs taken by Kathleen Finlay.
About the Author
Born in Lethbridge, Alberta to a family filled with entertainers and superb storytellers, Diana Kolpak grew up being told she could be anything she wanted to be, so she became a writer, director, and performer who now runs her own theatre company, Whetstone Productions. Her play, Bedtime Stories, is published in Ontario Playwrights: Eight Short Plays. Diana currently lives in Toronto with her husband and, when not on stage or at her desk, can be found happily puttering in her garden. Dreaming about the stars, Kathleen Finlay had a wish to illustrate a story filled with circus performers. Based in Toronto, Kathleen happily shoots commercial assignments for various publications and advertisers. Her fine art work has been exhibited in Canada and internationally. Kathleen is currently at work on a new book project about a one eyed girl trying to reach the moon.
Advertisement