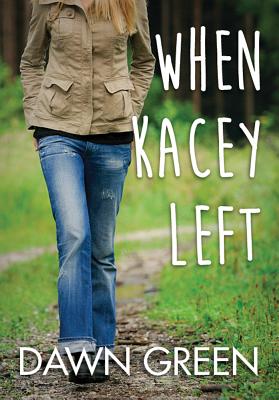 When Kacey Left (Paperback)
Red Deer Press, 9780889955233, 228pp.
Publication Date: March 19, 2015
* Individual store prices may vary.
Description
Kacey and Sara have been best friends since grade three. They did everything together. Then Kacey left. Now everyone at school is staring and whispering. And the "Obnoxious Counsellor" that Sara's parents force her to see thinks writing to Kacey in a Journal will help Sara deal with her grief. Everyone is saying that life needs to get back to normal -- but how can anything ever be normal again? She and Kacey had plans -- college, Europe, best friends forever. But now Kacey is gone and Sara is left trying to understand what it all meant.
Complete with an information and resource package at the end of the book, Dawn Green's novel for young adults is an emotional and moving look at a young teen's journey towards understanding her loss.
About the Author
Dawn Green is a high school Spanish and English teacher, basketball coach, and a volunteer with Special Olympics BC. She lives in Victoria, British Colombia
or
Not Currently Available for Direct Purchase