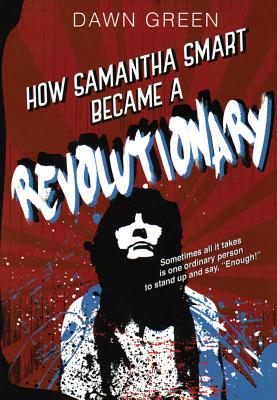 How Samantha Smart Became a Revolutionary (Paperback)
Red Deer Press, 9780889955493, 312pp.
Publication Date: October 31, 2017
* Individual store prices may vary.
Description
Samantha Smart is the girl-next-door: student, captain of the soccer team, best friend -- revolutionary ?
In a world eerily similar to contemporary times where a close election leads to a torn nation, an average girl is thrust into the social-media spotlight, labeled a terrorist and given the title: revolutionary. From high school student to rebel chief, Samantha Smart leads the good fight against a government bent on total control in this fast-paced journey through a ripped social fabric. Her warning -- if it can happen to her, it can happen to anyone.
About the Author
Dawn Green is the author of the critically acclaimed young adult novels When Kacey Left (9780889955233) and In the Swish (9780889955394). She is a teacher and basketball coach who lives in Victoria, BC.