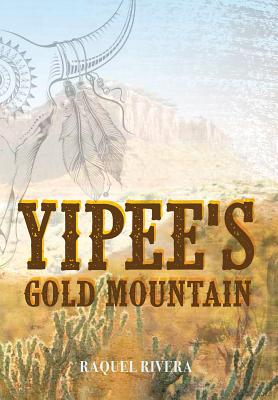 Yipee's Gold Mountain (Paperback)
Red Deer Press, 9780889955509, 224pp.
Publication Date: December 15, 2017
* Individual store prices may vary.
Description
Set in the Wild West of 1860s Arizona, Yipee's Gold Mountain is told my Yip Yee, an orphaned Chinese ex-railway laborer who dreams of being a cowboy, and Na-tio, an Apache warrior-apprentice who is recovering from his first botched raid. Through alternating chapters both narrators reveal different sides of the story, as their initial and mutual suspicion evolves into true friendship.
Together, Na-tio and Yip Yee face down a wolf attach, a sinister bounty hunter and even greater challenges in the hard scrabble world of fortune-seekers, soldiers and warriors. And through all of these adventures and trials, Na-tio must cope with a terrible crisis for his people, and Yip Yee must carefully guard a very important secret.
Driven by a fast-paced plot and delivered in deceptively simple language, Yipee's Gold Mountain addresses themes of inter-cultural confusion, conflict and cooperation.
An interview with the author discusses the historic background and setting as well as including a list of books and periodicals along with notes from a research trip to Arizona.
About the Author
Raquel Rivera is the author of three acclaimed books for young readers, Tuk and the Whale, Orphan Ahwak and Arctic Adventures: Tales from the Lives of Inuit Artists. She lives in Montreal, Quebec.
or
Not Currently Available for Direct Purchase