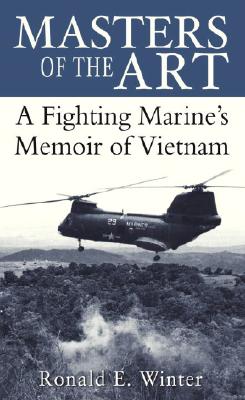 Masters of the Art: A Fighting Marine's Memoir of Vietnam (Mass Market Paperbound)
A Fighting Marine's Memoir of Vietnam
Presidio Press, 9780891418795, 308pp.
Publication Date: December 27, 2005
Description
No punches are pulled in this gripping account of Vietnam combat through the eyes of a highly decorated Marine helicopter crewman and door gunner with more than three hundred missions under his belt. In 1968, U.S. Marine Ronald Winter flew some of the toughest missions of the Vietnam War, from the DMZ grasslands to the jungles near Laos and the deadly A Shau Valley, where the NVA ruled. Whether landing in the midst of hidden enemy troops or rescuing the wounded during blazing firefights, the work of helicopter crews was always dangerous. But the men in the choppers never complained; they knew they had it easy compared to their brothers on the ground. Masters of the Art is a bare-knuckles tribute to the Marines who served in Vietnam. It's about courage, sacrifice, and unsung heroes. The men who fought alongside Winter in that jungle hell were U.S. Marines, warriors who did their job and remained true to their country, no matter the cost.
About the Author
Ronald E. Winter grew up in the farming country of upstate New York. He gave up an academic scholarship at SUNY Albany in 1966 to join the Marines and fight in Vietnam. There he served as a crewman and helicopter machine gunner, flying three hundred missions and receiving many decorations, including fifteen Air Medals, Combat Aircrew Wings, and the Vietnamese Cross of Gallantry. After Vietnam he returned to his studies and earned undergraduate degrees in Electrical Engineering and English Literature. In a two-decade journalism career, Winter received several prestigious awards and a Pulitzer nomination. A fierce advocate of veterans' rights, he currently works as a writer specializing in media relations.
Advertisement