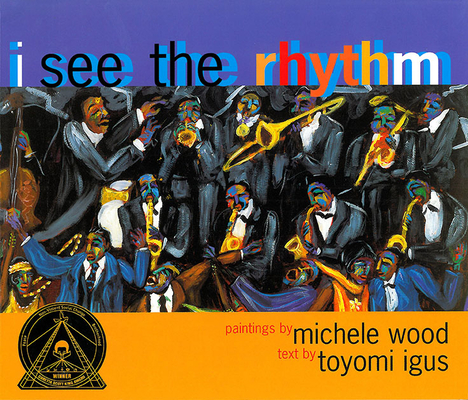 I See the Rhythm (Paperback)
Children's Book Press (CA), 9780892392124, 32pp.
Publication Date: April 1, 2013
* Individual store prices may vary.
Description
From Michele Wood and Toyomi Ingus, the award-winning artist and author of Going Back Home, comes their second book, i see the rhythm, a uniquely visual and poetic introduction to the history of African American music. Beginning with the roots of black music in Africa and continuing on to contemporary hip hop, i see the rhythm takes us on a musical journey through time. We are invited to feel the rhythm of work songs on a southern plantation, to see the rhythm of jazz from a balcony in New Orleans, to dance to the rhythm of swing at the Savoy in Harlem, and to rejoice to the rhythm of gospel from a church pew on a Sunday morning. Each stunning spread-including art, poetic text, a description of the music style, and a time line of selected historical events-encompasses the spirit of the times and the strength of the communities where the music was born. Igus's lyrical text, matched with Wood's daring vision, captures the feel of each style of music and pays tribute to the musicians who gave the music life.