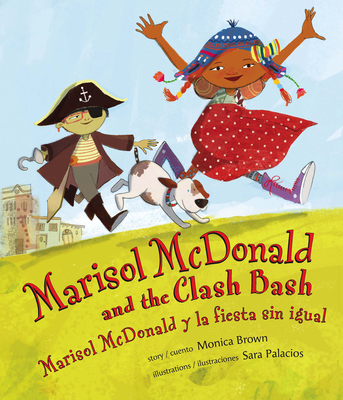 Marisol McDonald and the Clash Bash: Marisol McDonald y La Fiesta Sin Igual (Hardcover)
Marisol McDonald y La Fiesta Sin Igual
Children's Book Press (CA), 9780892392735, 40pp.
Publication Date: September 20, 2013
Description
Marisol is turning eight, and it's time to plan a birthday party that will be fabulous, marvelous, and divine. She also hopes that Abuelita, who lives far away in Peru, will be able to come to the celebration. At the party store, Marisol can't decide what kind of party to have. Nothing seems right for soccer, pirate, princess, unicorn-loving Marisol. Finally she comes up with just the right idea, and when her friends arrive for her Clash Bash birthday, a big surprise awaits. But in a heartwarming turn of events, Marisol gets the biggest surprise of all--a visit from Abuelita via computer. In this delightful story told in English and Spanish, author Monica Brown and illustrator Sara Palacios once again bring the irrepressible Marisol McDonald to life. With her bright red hair, golden brown skin, mismatched outfits, and endearing individuality, this free-spirited Peruvian-Scottish-American girl is headed straight into the hearts of young readers everywhere.
Advertisement