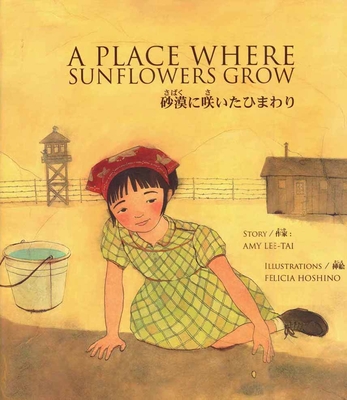 A Place Where Sunflowers Grow = (Paperback)
Sabaku Ni Saita Himawari
Children's Book Press (CA), 9780892392742, 32pp.
Publication Date: January 15, 2015
Other Editions of This Title:
Hardcover (12/1/2012)
* Individual store prices may vary.
Description
Mari wonders if anything can bloom at Topaz, where her family is interned along with thousands of other Japanese Americans during World War II. The summer sun is blazingly hot, and Mari's art class has begun. But it's hard to think of anything to draw in a place where nothing beautiful grows. Somehow, glimmers of hope begin to surface under the harsh sun--in the eyes of a kindly art teacher, in the tender words of Mari's parents, and in the smile of a new friend. Inspired by her family's experiences, author Amy Lee-Tai has crafted a story rooted in one of America's most shameful historical episodes--the internment of 120,000 Japanese Americans during World War II. The art schools which offered internees moments of solace and self-expression are a little known part of this history. Amy Lee-Tai's gentle prose and Felicia Hoshino's stunning mixed media images are a testimony to hope and how it can survive alongside even the harshest injustice.