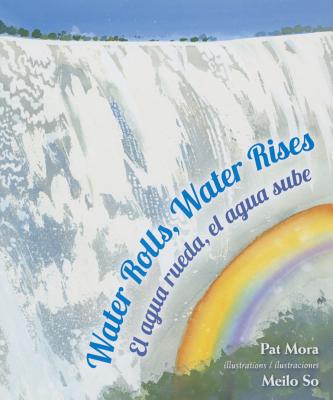 Water Rolls, Water Rises: El Agua Rueda, El Agua Sube (Hardcover)
El Agua Rueda, El Agua Sube
Children's Book Press (CA), 9780892393251, 32pp.
Publication Date: October 1, 2014
Description
Here is a poetic ode to the beauty of the natural world as expressed by the movement and moods of water on Earth. With every evocative verse, we visit one of fourteen different water landscapes and cultural areas around the world, each stunningly illustrated with a breathtaking view of a place of natural beauty and conveying a sense of the drama, joy, power, serenity, grandeur, or peacefulness of water. From the Grand Canal of Venice to Qutang Gorge in China, from the Sahara in Morocco to the Andes of Chile, we learn about the world through the lens of water, our most precious, life-giving resource.
Advertisement