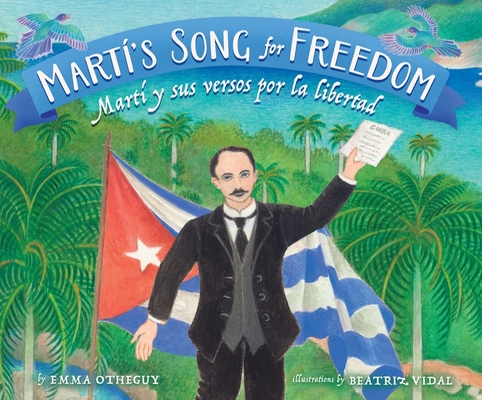 Martí's Song for Freedom (Hardcover)
Martí Y Sus Versos Por La Libertad
Children's Book Press (CA), 9780892393756, 32pp.
Publication Date: July 1, 2017
* Individual store prices may vary.
Description
As a young boy, Jos Marti he traveled to the countryside of Cuba and fell in love with the natural beauty of the land. During this trip he also witnessed the cruelties of slavery on sugar plantations. From that moment, Marti began to fight for the abolishment of slavery and for Cuban independence from Spain through his writing. By age seventeen, he was declared an enemy of Spain and was forced to leave his beloved island. Marti traveled the world and eventually settled in New York City. But the longer he stayed away from his homeland, the sicker and weaker he became. On doctor's orders he traveled to the Catskill Mountains, where nature inspired him once again to fight for freedom. Here is a beautiful tribute to Jos Marti , written in verse with excerpts from his seminal work, Versos sencillos. He will always be remembered as a courageous fighter for freedom and peace among all men and women.