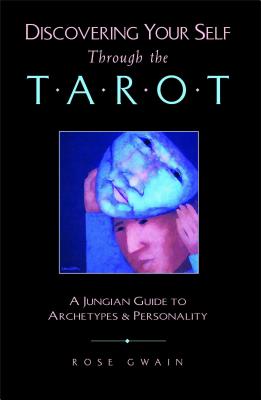 Discovering Your Self Through the Tarot
A Jungian Guide to Archetypes and Personality
Paperback

* Individual store prices may vary.
Description
This Jungian interpretation of Tarot symbolism uses the Tarot archetypes as mirrors for looking inside ourselves. Following Jung's personality types as guiding principles, the author shows how the Tarot can be an incisive tool for self-transformation, enabling you to discover the forces that are operative in your own personality.

Provides a system for evaluating your strong and weak personality traits by indicating the court card and suit that correspond to your personality makeup.
Highly original card spreads enable you to focus on and strengthen weaker facets of your personality.

Other spreads enable you to gain insight into complex and challenging personal relationships.

A section is devoted to using the Tarot to progress through the levels of consciousness represented by the sephiroth on the Tree of Life.
Praise For Discovering Your Self Through the Tarot: A Jungian Guide to Archetypes and Personality…
"One of the best texts dealing with Jungian theory and Kabbalistic imagery, meaning, and their relationship to the Tarot that I've seen. This book is a must addition to any Tarot library, and will undoubtedly add a new depth and dimension to your reading and practice, as well as your understanding of the Tarot."
— New Age Retailer

"In this amazing book [Gwain] pulls together the tarot, Jungian archetypes, and the Qabalah. Not only does she add some very useful layouts for spiritual and self-awareness purposes, but she also helps the reader assess where he or she fits into these schemes and what parts of the self might be serving as shadows, or be unbalanced in an unhealthy way."
— Dr. Tami Brady, TCM Reviews, Oct 08
Destiny Books, 9780892814121, 208pp.
Publication Date: October 1, 1993
About the Author
Combining her background in Jungian psychology with the Tarot, Rose Gwain has created a unique application of the Tarot for practitioners of all levels.