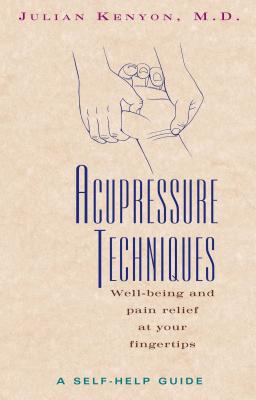 Acupressure Techniques (Paperback)
A Self-Help Guide
Healing Arts Press, 9780892816415, 224pp.
Publication Date: October 1, 1996
* Individual store prices may vary.
Description
Acupressure Techniques distills the learning of thousands of years of traditional Chinese medicine into simple exercises that can be used to alleviate physical ailments of all kinds. Practical and fully illustrated, this guide to the effective use of acupressure can treat a wide range of conditions, from migraines and carpal tunnel syndrome to sports injuries such as tennis elbow and tendinitis. By applying deep finger and thumb pressure to acupuncture points, the natural energy flow of the body is enhanced and healing is accelerated. With these methods you can treat yourself and your family in some of the safest and most effective ways known. Easily mastered, they put you back in charge of your own well-being.
About the Author
Julian Kenyon, M.D. is past chairman of the British Medical Acupuncture Society and the cofounder of the Centre for the Study of Alternative Therapies in Southampton, England.